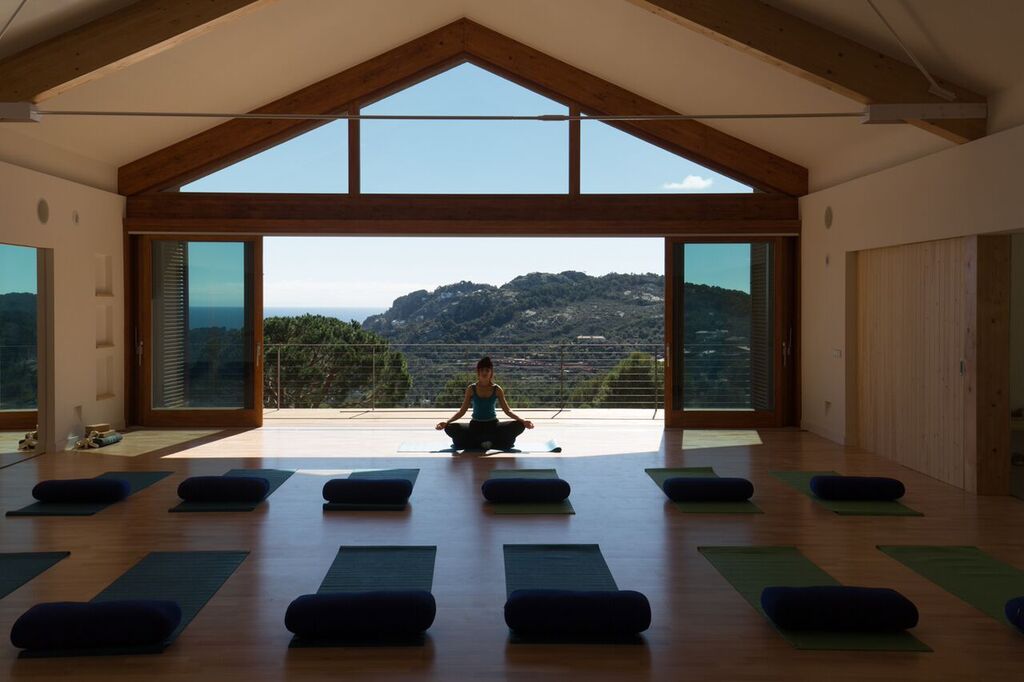 (NOTHING PLANNED FOR 2019 BUT STAY TUNED FOR 2021)
PAST RETREATS:
"RELAX AND RECONNECT"
PILATES | YIN | MEDITATION
30 June - 6 July 2018 Costa Brava, Spain
Set amongst rolling Costa Brava coastline this eco paradise is seriously special. Perfect for those who love nature and want to hit the reset button with fresh sea air and quiet, blissful surroundings.
More luxurious than your average retreat, rooms have views of the sea and crisp, organic cotton bedding. We have an incredible catering team who lovingly prepare vibrant, nourishing food from the local area. Seafood or vegetarian options available, all intolerances/allergies can be catered to.

Daily practice: restoring, rebalancing and reconnecting. This is your opportunity to fill up your energy stores and let go of the stress and tension of a busy life. There is morning meditation and Pilates, time to spend exploring unspoilt coastline (15 minute walk to the beach) or simply curl up in a hammock and read by the salt water pool. Afternoons are spent sinking into our yin practice, led by gorgeous local expert Laura Marti. All classes are optional and we encourage you to do exactly as you please, it is your retreat.

Journey: London Stansted to Barcelona Girona takes 2 hrs 15 min, flights currently £140 return. Or hire a car from Barcelona airport, parking available at the villa.
Prices
Rooms: All rooms have an ensuite.
Shared occupancy £945 / Single occupancy £1395
A 30% non refundable deposit is required to secure your place. Feel free to email me with any questions you might have!